Are you looking for a simple technique to turn your food scraps into nutrient-rich compost? Then, you're in the right place.
See, composting itself is easy. However, there are some things you'll need to consider before getting started.
In fact, whether you have a huge backyard or a tiny balcony garden, choosing a suitable method can make composting effortless and even enjoyable.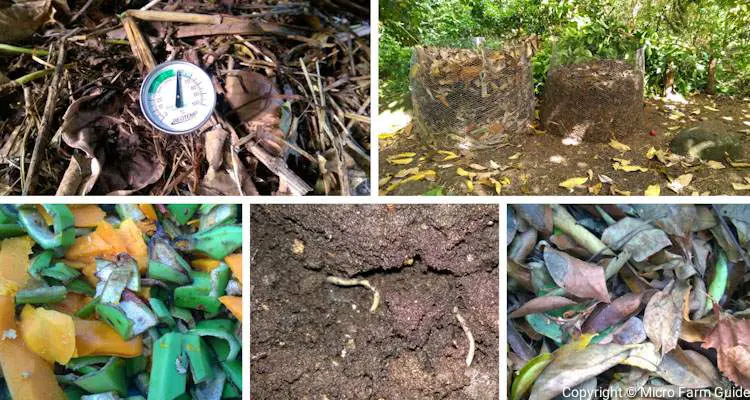 To give you a headstart, we've selected 5 beginner-friendly composting techniques catering to different spaces, lifestyles, and available resources.
But before we dive into the first techniques, let's take a quick look at:
The Basics of Composting 
Composting is nature's way of turning food scraps and other organic materials into nutrient-rich soil.
You can see this process in action on forest floors where layers of leaves and animal remains gradually decompose, forming healthy black soil.
This happens due to the presence of small creatures and microorganisms, which happily break down organic material into compost.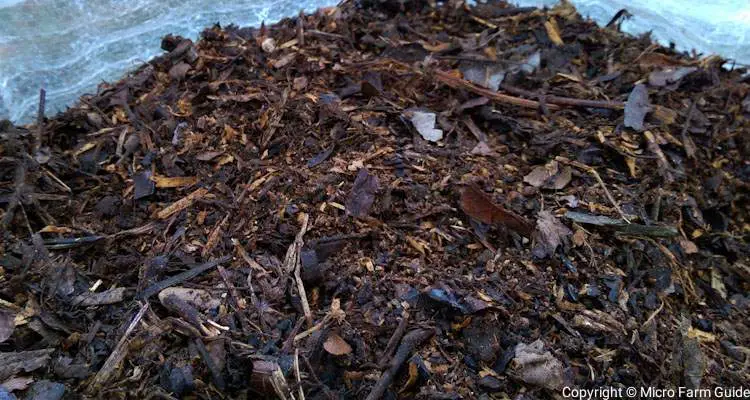 So, in short composting will occur so long as these organisms are active. The most we can do is provide the best possible conditions for them to work, and let nature handle the rest.
Now that we're on the same page, let's take a look at the 5 beginner-friendly composting techniques, starting with the simplest of all:  
1. Compost Pile
The first technique is as simple as the name suggests — a compost pile. It's like a lazy approach to composting where you allow nature to take its course. 
First, you'll need to pick a spot in your backyard to heap up leaves and other debris. I like to create these compost piles in a shaded area under a tree, away from walkways.
Next, gather as much organic material as you can. This can include virtually anything, such as kitchen scraps, coffee grounds, leaves, and grass clippings. Don't complicate it — just toss it in.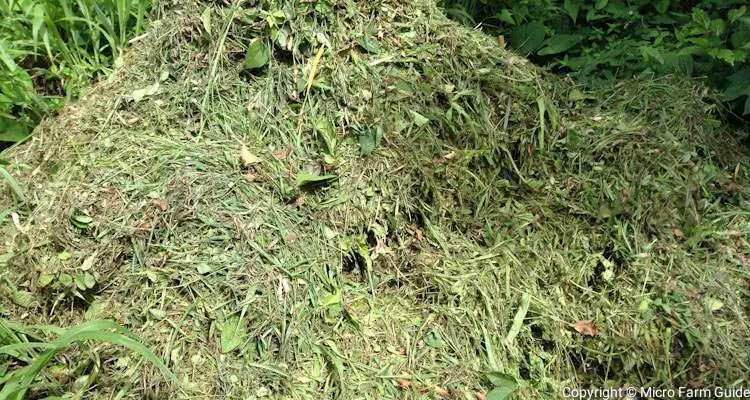 The beauty of this system is that you do not need to turn it over, but turning sure helps to speed up the process and avoid foul odors. You can use a garden fork to turn the pile every couple of weeks. 
This is a slow approach to composting and can take up to a year before it is ready to use as compost. However, it is perfect if you produce a lot of excess garden or lawn waste on your property.
If you'd like to compost meat, milk, or other high-protein materials, you must protect your heap from attracting flies, rats, and other curious creatures. You can do this using the:
2. Compost Bin System
Compost bins are enclosures in which you can do your composting. They come in all shapes and sizes and can work independently or as part of a multi-bin approach.
You can purchase a compost bin at a local garden store or make it out of chicken wire, trash cans, or any other large container.
Like with a compost pile, you can toss almost anything into your bin. However, ensure you have a mix of nitrogen (green) and carbon (brown) materials.
| | |
| --- | --- |
| High Nitrogen (Green) | High Carbon (Brown) |
| Kitchen Scraps | Dried Leaves |
| Coffee Grounds | News Paper |
| Grass Clippings | Cardboard |
| Garden Waste | Straw |
I don't worry too much about exact ratios. Still, as a rule of thumb, I try to add about twice the amount of brown materials. If it is too dry, I sprinkle it with water or add more green materials.I
I usually turn my compost weekly until it is ready, but it is ok to turn the contents of the bin every few weeks to prevent unpleasant smells and ensure that it receives enough air.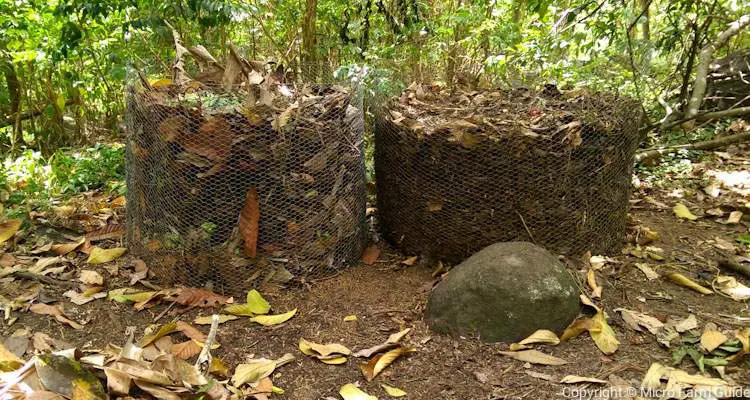 Compost is usually ready within 3 to 6 months, depending on the materials, temperature, and how often you turn it. 
If your bin is on the ground, you'll notice worms and other creatures in the compost after some time. These also help with the composting process, but to get the most out of these creatures, you should consider.
3. Vermicomposting (Worm Farms)
Vermicomposting uses creatures such as worms to help break down the organic material into a nutrient-rich material called worm cast. 
It's effective but requires particular types of composting worms and containers. Of course, you can build your own :worm farm", but it's much easier to get a ready-made system.
To set up your worm farm, you'll need to add some bedding material, such as damp newspaper strips, before adding your worms. I also like to add a layer of compost before adding their food.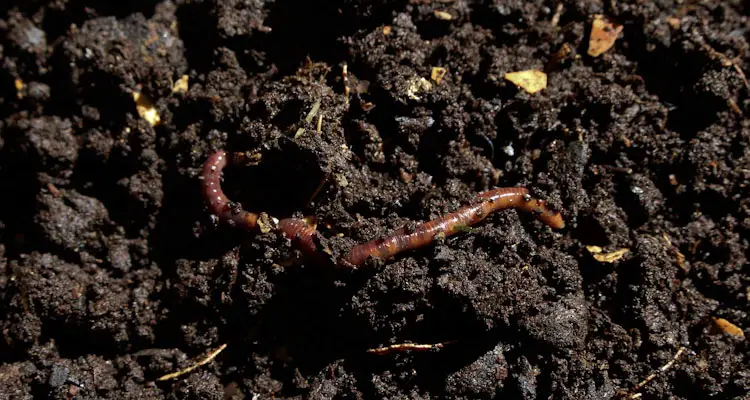 I usually feed worms kitchen scraps, such as vegetable and fruit remains. You can also add some crushed eggshells, which act as grit, to assist the worms in breaking down their food.
You can harvest a small amount of worm castings every 1 to 2 months, based on the design of the system you decide to use. However, if you need a lot of compost with little effort, then you should definitely consider the:
4. Compost Pit System
Composting in pits is one of the most straightforward and time-tested systems you can use. However, it requires some work initially. 
First, you'll have to dig a small pit in your garden. Ideally it should be at least 1cubic yard. However, it can be as little as 2 feet wide by 2 feet deep or even smaller if you intend to place a bucket or other container in it. 
Next, place your food scraps and other organic material directly into the pit and cover it with soil, branches, or a lid in the case of containers.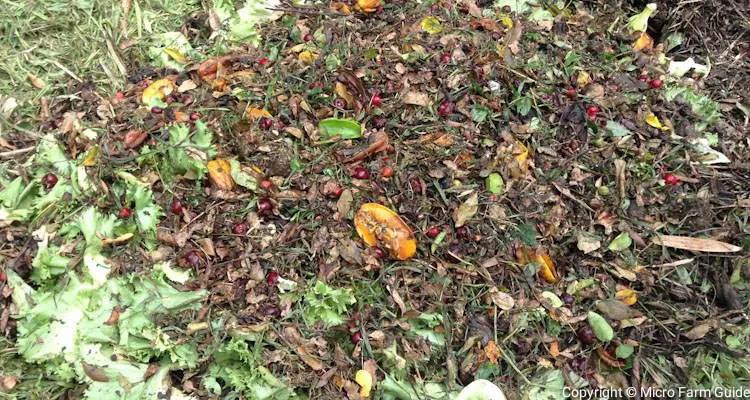 Over time, the buried materials will break down, feeding soil creatures and enriching the soil around it. You can also plant crops such as Bananas, Papaya, and Bamboo around compost pits.
If you wish to harvest he compost, then you need to place a bucket into the hole. This will allow easy access, once the compost once it is ready. Just be careful when removing the compost since earthworms are not the only creature that finds their way into the container.
This also means that plant roots will occasionally enter the bucket as well, attracted to the moisture and the nutrient-rich compost. 
5. Chicken Composting System (Deep Litter)
The chicken composting system is the easiest and fastest composting system I've ever used. It's like transforming the floor of your chicken coop into an active compost pile.
You start by adding about 6 to 12 inches of dried leaves, wood shaving, or other dry materials on the floor of the chicken coop. Then, toss kitchen scraps, garden waste, and other green materials as food for the chickens, wetting occasionally to keep the materials moist.
As the chicken scratch and poop, they shred the material and keeps adding additional nitrogen to the mixture. This causes the material to break down faster, with little intervention from you.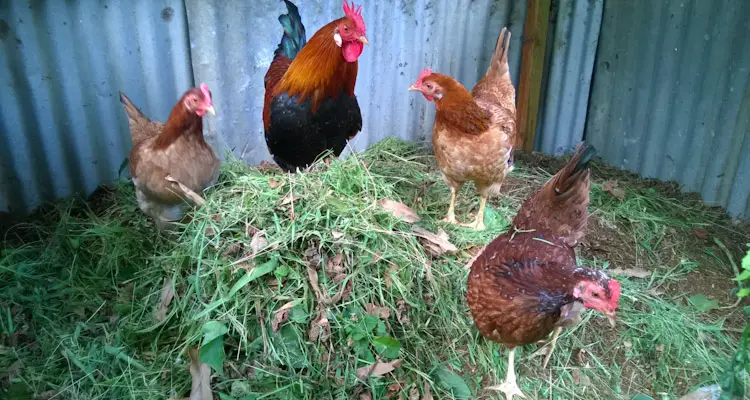 However, if you like, you can always heap the material up, causing the chickens to enthusiastically forage through the heap, shredding, spreading, and mixing it.  
This system works almost passively with layers, dual purpose, and yardbirds but requires more input if you wish to use broilers. 
You can expect between 1 cu yd of compost every 1 to 3 months, depending on the size of the system and the amount of material used.
Final Thoughts
Composting might take some practice, but it's a fun and rewarding activity. 
Whether you create a passive pile, turn it regularly, or have your chickens do the work, the key is to pick the method that suits your space and lifestyle… then start. 
By composting, you're not only reducing waste but also making a positive impact on the environment and your garden's health. 
So, go ahead and give it a try. You can read our article How To Make Compost For Gardening for additional information or step-by-step instructions. Happy composting!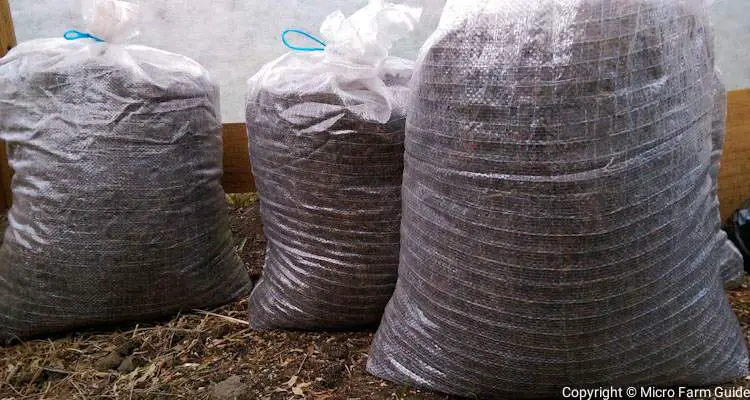 Related Questions
1. What are the three major composting techniques?
The three main major composting techniques are aerobic, anaerobic, and vermicomposting. These further give rise to several individual methods and systems. 
2. What is the natural method of composting?
Composting is the breaking down of organic material, such as kitchen scraps in heaps, pits, or large containers, through the action of small creatures and microorganisms.
3. What is the best method for composting?
The best method for composting is the one that works for you. It depends on your space and needs. For beginners, a backyard pile or bin works well. Whereas a chicken composting system is perfect for larger gardens and farms.
References
US Environmental Protection Agency. Types of Composting and Understanding the Process. epa.gov. Accessed September 2023
Food And Agriculture Organization. Composting process and techniques. fao.org. Accessed September 2023
Oregon State University. Three Methods Of No-Turn Cold Composting. extension.oregonstate.edu. Accessed September 2023